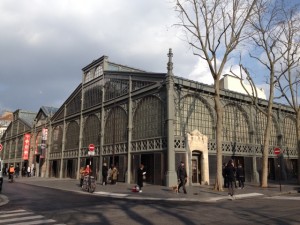 Last month I went to two drawing exhibitions in Paris, both in one day. What a delight. Firstly a trip to Drawing Now held in the newly restored Carreau du Temple in the Haut Marais, then in the afternoon to Salon du Dessin not far away at the old stock exchange, the Palais de la Bourse. A Temple and a Palace, both full of drawings, but there was a major difference between the two.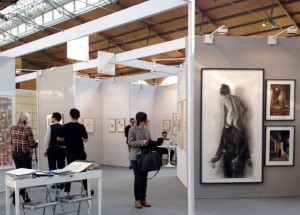 One show had countless renditions of the human form, and one had very few. Although, I was pleased to see that Drawing Now (the more contemporary exhibition that did not feature many corporal works) had a figurative work right when you walked in. It was this large pencil drawing by Ernest Pignon-Ernest, who reproduces his classically inspired works on posters and then pastes them onto buildings throughout Europe and the world. Drawing Now was the first European Art Fair that focusses on contemporary drawing, and about 80 international galleries show their artists there.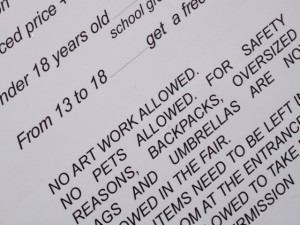 The exhibition also had this rather strange sign outside with the prices and rules of entry, that stated that no artwork was allowed inside. Very odd. Drawing Now is held every year in late March/early April in Paris, check their website for this years dates. However, although there were some interesting pieces on show, I did not stay very long.
I could have stayed at the Salon du Dessin for days. Drawing collectors, curators and experts, artists and  amateurs collectors, there were almost 40 galleries to entice us there. These galleries specialised in Old Masters, Modern and Contemporary drawings and they were showing more than 1000 drawings between them, most of them were figurative in one form or other. It was, indeed, a wonderful exhibition. As an artist who is interested mainly in the human form, this was inspirational. See below some of the pieces I would have bought. The gallery owners were very courteous and did not mind if you got up really close or took photos. even though they must have sensed that I could not afford the work on offer.